About Zi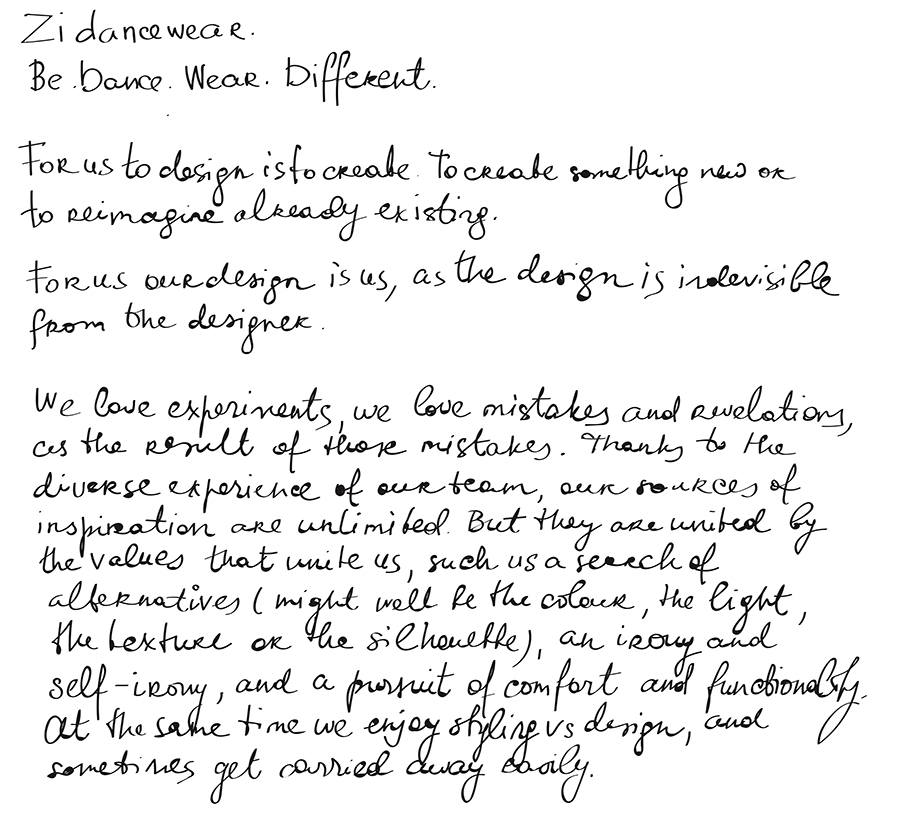 Design
As you might have already realized, the design is too important and inseparable from us. So we do not outsource any stage of design development process. All the steps from the primary research, first experiments and sketches, up to the final toilet are made in our studio.
Production
Russia. And it speaks volumes.
Sales
We are based in Moscow (Samokatnaya 4 bld.7). You can also find our clothes in our partners' showrooms in Japan, China, South Korea, Taiwan, Chile.
zidancewear.com sell up to 20 countries around the world (from Korea to Brasil).